"In this world, you get what you pay for." - Kurt Vonnegut
EPA Method 1 Part 3
At BAIR, we believe in the greater good that comes from industrial progress, However, we also believe in doing things the RIGHT WAY.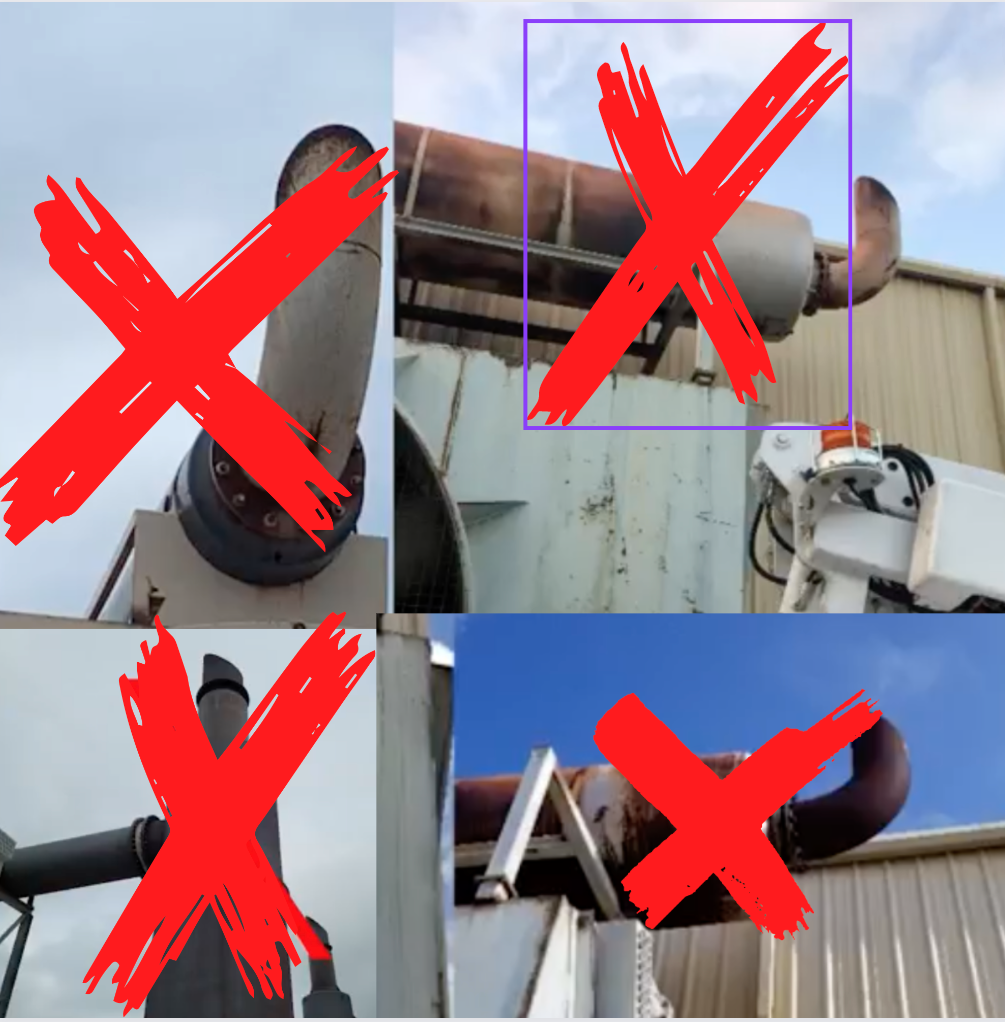 Short Stacks
We are the only source testing company that provides value based fully compliant emissions testing that WILL NOT put our clients reputation or credibility on the line. It's not always pretty or easy for us to do our job. Sometimes we have to get creative.

Oftentimes we encounter stacks that are too short to meet RM1 flow disturbance criteria.

The first note from EPA RM1 states: "The requirements of this method must be considered before construction of a new facility from which emissions are to be measured; failure to do so may require subsequent alterations to the stack or deviation from the standard procedure. Cases involving variants are subject to approval by the Administrator.

Variances may be applied but they will always be subject to the approval of the administrator. Additionally, they will also be reviewed on a "case by case" basis. That being said, short exhaust stacks are an all too frequent problem and one of the more common compliance issues we run into on a regular basis.

How do you handle short stacks? If you have questions regarding this requirement please comment below or contact one of our experts at info@bairquality.com
At BAIR we are seeking to transform and evolve the world of emissions testing to ensure a cleaner solution that you not only have to do once, but do RIGHT. We supply next level full service testing for natural gas emissions and air particulates. Whether it's a compressor engine, turbine, generator, industrial heater or boiler, thermal oxidizer, or any other source that combusts natural gas, BAIR's experienced analytical team is prepared to assist you tune your source, gather data for engineering studies, and/or perform testing to comply with state or federal regulations with the highest standards towards quality assurance.
---