"For if one link in nature's chain might be lost, another might be lost, until the whole of things will vanish by piecemeal."

- Thomas Jefferson
An Enjoyable Experience in the Rulemaking Process.
That's me, up in the left-hand corner. I'm not waving, but rather being sworn in to provide testimony on behalf of the Gas Compressor Association (GCA) in the hearing for the New Mexico Environmental Department's proposed ozone precursor rule 20.2.50.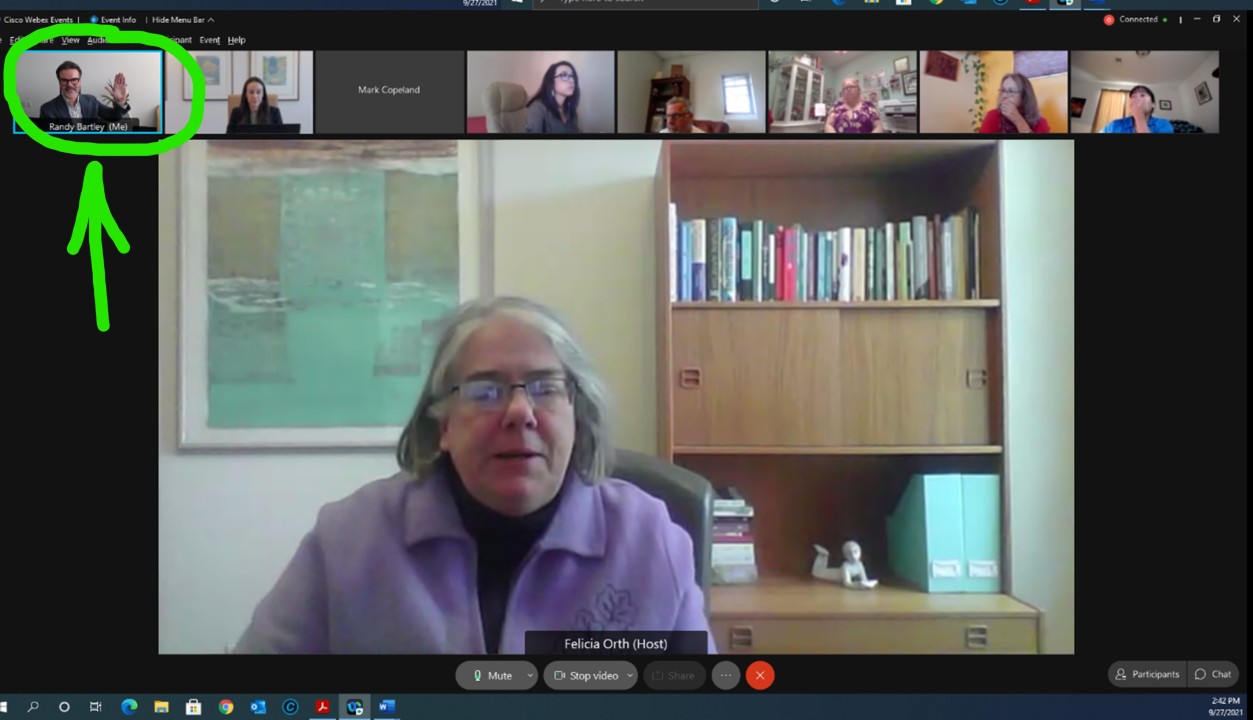 My testimony dealt with ambiguous language in Section 113 pertaining to engines, pollutants to be measured from the exhaust streams on those engines, and the technology available to accurately measure those pollutants.
NMED 20.2.50
It is a high honor for BAIR to have the recognition as subject matter experts in this case, and we are thankful for the opportunity.
That being said, our "street cred" isn't the focus of this article.
This was the first time I've participated in this manner in any rule making process. I found the whole experience to be exhilarating and fascinating. From the standpoint of those proposing the rule, the intent is protection for people, animals, vegetation, and structures from potentially uncontrolled sources of harmful pollutants. Industry's intent is to protect an already fragile and burdened oil and gas economy from additional policies and practices that would offer minimal impact to air quality at a highly impactful financial cost. Subject matter experts from both sides offered testimony on air dispersion modeling and economic impact studies.
Hearing sessions were opened with blocks of time set apart for citizens and community members to express concerns and opinions that ranged from the fears of carcinogenic pollutant emissions and the future of air quality that would be left to the generations to come, to the fears of job losses and tax revenues diminishing and impacting public school funding to educate those future generations. Tribal and religious leaders reminded those in attendance of the fundamental practice to steward well and preserve the resources provided by mother earth.
A week into the hearing, I was called as a witness. My testimony was brief. The proposed language changes I requested in the rule were agreed upon and accepted. No cross examination was needed. My contribution was small, yet important for the rule to read correctly. My framework and understanding of the rule making process was broadened and my respect for all those involved deepened. I admired the mutual cordiality displayed by representatives on both sides.
I appreciated the efforts of the New Mexico Environmental Impact Board to remain impartial and to ask questions that were based in a desire to have a better understanding of oil and gas processes and potential environmental impacts. And the measure of patience and kindness employed by Madame Hearing Officer to manage the proceedings through all the nuances of a virtual platform has marked me.
I feel invigorated by this experience. And I'm walking forward with a renewed sense of the rights and liberties we have been given, and the delegated responsibilities that come with these freedoms. In many ways, I support initiatives from both sides of this proposed rule, and I hope that in some small way, my testimony brought some balance to the topic.
Thank you to the GCA for inviting me into this riveting rule making process.
At BAIR we are seeking to transform and evolve the world of emissions testing to ensure a cleaner solution that you not only have to do once, but do RIGHT. We supply next level full service testing for natural gas emissions and air particulates. Whether it's a compressor engine, turbine, generator, industrial heater or boiler, thermal oxidizer, or any other source that combusts natural gas, BAIR's experienced analytical team is prepared to assist you tune your source, gather data for engineering studies, and/or perform testing to comply with state or federal regulations with the highest standards towards quality assurance.
---